TRE ARTICOLI SULLA BBC:
1-LA NUOVA ERA OLTRE LE TELECOMUNICAZIONI: IL SUO MODELLO COSMOGONICO
NON HO BISOGNO DI RIPETERE ADESSO COME LA "VISIONE DEL MONDO" DELLA "NUOVA ERA",ORMAI ESTESA GLOBALMENTE,CONSISTA NEL "REVIVAL" DELL'ERA INDUSTRIALE NELLA TECNOLOGIA DELLE TELECOMUNICAZIONI.
QUESTO MODELLO TEORICO,QUESTA LINEA DI PENSIERO DA ME SVILUPPATA SIA NEI LIBRI CHE NELLE PUBBLICAZIONI ONLINE HA TRASCENDUTO IL CAMPO DELLE TELECOMUNICAZIONI PER APPLICARSI ANCHE IN ALTRE TECNOLOGIE:VEDI AD ESSEMPIO IN QUESTA NOTA DELLA BBC UNA ESTENSIONE DI QUESTO MODELLO APPLICATO AI TRANSPORTI.IN QUESTO CASO IL TRENO,MA ANCHE I VELIVOLI AUTOMOTORI AD ALTA VELOCITA SI BENEFICIANO DI TECNOLOGIA TRAMANDATA DELL'ERA DEL VAPORE.
IL TERZO MONDO POTRA ANCHE BENEFICIARSI GRANDEMENTE.

BBC Future
HyperDrive
| 23 November 2012
Spinning flywheels boost subways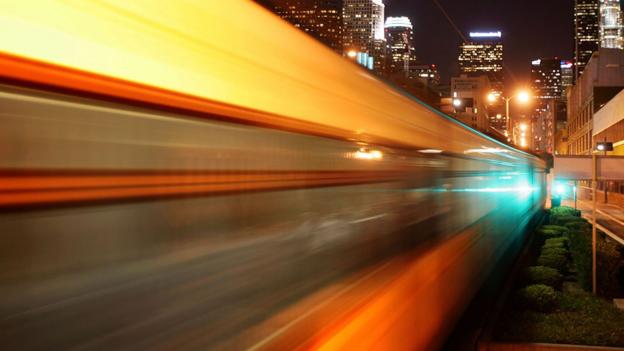 LA Metro (Copyright: Getty Images)
A technology normally associated with the steam age could make a comeback in tomorrow's trains.
Public transportation systems are usually viewed as the "green" alternative to private vehicles, but that does not mean there is not plenty of room for improvement.
Take electric subway trains, for example. After they have filled up with passengers they need to draw on a huge amount of energy to accelerate away from the platform. In fact, a typical train might draw 4 megawatts (MW) of power for 30 seconds to get up to speed – that is the same peak demand as around 1,000 average US homes. Yet, just a few minutes later, the train sheds all of that kinetic energy when it brakes to pick up its next load of passengers.
Over the years, various schemes – from the very simple to the complex - have been devised to make this process less wasteful. In some stations the approach to the platform has an incline to aid braking, while the exit has a downhill slope to help acceleration. In others, so-called "regenerative braking" is used, where the electric motors are run as generators to slow the train. The recovered energy is then put back onto the electrified rail. But that energy is not always put to use.
"If there's a train close enough it can use it, but otherwise it is thrown onto the rail where it dissipates out, or if the voltage goes too high it's burnt onboard with resistors. But 95% of the time it's wasted," says Patrick McMullen, the chief technical officer at Vycon, a company that aims to solve the problem.
McMullens solution is to use gigantic spinning wheels – known as flywheels - that act like a battery to temporarily store the excess energy. It has just signed a deal with the Los Angeles Metro in California to trial its system.
Power boost
In their simplest form, these devices are just a heavy disc mounted on a shaft that store rotational energy. Spin the disc up, and it gains momentum and continues to rotate. Spin the disc back down and it releases all that energy. This is all done at high-speed – up to tens of thousands of revolutions per minute.
"What the flywheel energy storage does is it captures that braking energy. It holds onto it while the train is at the station, and then when it goes to leave it uses that energy to help get the train out of the station," says McMullen.
Flywheels are nothing new, of course. They have been used for decades to store energy from steam engines, while companies like Vycom already install them in shipyard cranes, where power is stored each time a load is lowered, ready to be used for the next raising. And in this column, we reported on their use in the car which won this year's Le Mans 24hr race.
They have even been trialed in public transport - back in the 1940s Swiss firm Oerlikon introduced the Gyrobus, while established underground and overground systems in New York and London have trailed various systems from at least 1974 onwards .
Despite some successes, the technology has never taken off in a big way. In New York the company supplying the units went bust, while earlier trials of onboard systems were hampered by inefficiencies and the weight of the units which negated any saving in energy. That is beginning to change, thanks to lightweight materials such as carbon fibre, which can be used to make the spinning discs. For example, Formula 1 team Williams is developing its GyroDrive technology, while there are trials onboard trains and buses everywhere from London and Tokyo to Cologne.
But Vycom's systems are different. Unlike many existing transport systems, it does not use onboard flywheels. Instead, the flywheels are used to store energy trackside at each station, meaning there are fewer limitations on size, and the weight of the device does not have to be transported.
"It reduces the overall energy consumption of the station, and also the peak power demand," according to McMullen.

The LA trial, for example, will collect energy generated by braking trains that enter the Westlake and MacArthur Station. It will store 2MW, with flywheels designed to fit into the existing electricity substation. The energy storage unit consists of 4 modules, each containing a high-speed steel flywheel and a motor/generator. Each one is about 0.9m by 1.2m (3ft by 4ft).
Over the next year, the company hopes to work with other transport agencies around the world to install other demonstrations of its technology. McMullen sees a future where flywheels are not only installed in existing public transport systems, but designed into it from the start.
"When you build out new systems you look at putting a substation every mile. Now, you can alternate between putting a substation and a flywheel, so that you can end up having a reduced overall cost. You don't have to drop your power lines every mile."
Retrofitting existing tracks is likely going to be an expensive business, meaning the first full-scale use of flywheels will be in those emerging economies – like China and India – where there is the room and money to build new transit systems.
If and when they get built, passengers may not know – or care - that their train is running on steam age technology. But its effects will be seen. As well as saving money for the public purse, flywheels have one last trick up their sleeve – they could allow trains to run more quickly, regularly and smoothly.
Currently, train departures are – in part – managed by their power demands. Less frequent or staggered trains do not put unnecessary loads on the system. Add a flywheel and you have a cheap energy supply that can provide a boost when it is most needed, potentially allowing more trains to run simultaneously and pull out of the station more quickly.
So, in the future, that rush hour crush may be just that little bit more bearable. And it could be thanks to a technology that has been in use since the steam age.
If you would like to comment on this article or anything else you have seen on Future, head over to our Facebook page or message us on Twitter.
CYBER-TRADUZIONE(MIGLIORALA TU):
BBC Future
HyperDrive | 23 novembre, 2012
Fili Volani impulsano i treni sotterranee
Jon Stewart
FOTO:LA Metro(Copyright:Getty Images)
Una tecnologia normalmente associata con l'età del vapore potrebbe fare ritorno nei treni di domani.
I sistemi di trasporto pubblici sono di solito visti come l'alternativa "verde" per i veicoli privati,ma questo non significa che non ci sia molto spazio di miglioramento.
Prende i treni elettrici della metropolitana,per esempio.Dopo che si sono riempiti di passeggeri hanno bisogno di attingere a una quantità enorme di energia per accelerare lontano dalla piattaforma. Infatti, un treno tipico potrebbe richiedere 4 megawatt (MW) di potenza in 30 secondi per arrivare fino a velocità,che è la stessa richiesta di circa 1.000 abitazioni medie degli Stati Uniti nelle ore picco.Eppure,pochi minuti più tardi,il treno perde tutta l'energia cinetica quando si frena a prendere il suo carico di passeggeri nella prossima fermata.
Nel corso degli anni,vari regimi,dal semplice al complesso,sono stati studiati per rendere questo processo meno dispendioso. In alcune stazioni l'approccio alla piattaforma ha un'inclinazione per favorire la frenatura,mentre l'uscita ha una discesa per aiutare l'accelerazione.In altri,viene utilizzato la cosiddetta "frenata rigenerativa",in cui i motori elettrici vengono usati come generatori durante il rallentamento del treno.L'energia recuperata viene poi rimessa sul binario elettrificato.Mal questa energia non è sempre messa in uso.
"Se c'è un treno abbastanza vicino si può usare, ma per il resto viene gettata sui binari in cui si dissipa,o se la tensione è troppo alta viene bruciata a bordo dalle resistenze. Ma il 95% del tempo è sprecato ",dice Patrick McMullen,il responsabile tecnico di Vycon,una società che mira a risolvere il problema.
La soluzione McMullens è quella di utilizzare gigantesche ruote che girano,note come volani,e agiscono come una batteria per immagazzinare temporaneamente l'energia in eccesso.Ha appena firmato un accordo con la metropolitana di Los Angeles in California per provare il suo sistema.
Amplificatore di potenza
Nella loro forma più semplice, questi dispositivi sono solo un disco pesante montato su un albero che immagazzina energia rotazionale.Gira il disco,guadagna slancio e continua a ruotare.Spingi il disco indietro e rilascia tutta l'energia.Tutto questo è fatto ad alta velocità,fino a decine di migliaia di giri al minuto.
"Quell'accumulo di energia che riesce a catturare il volano e' l'energia di frenata. Essa viene detenuta su di esso mentre il treno è alla stazione,e poi quando parte utilizza l'energia per aiutare a partire il treno dalla stazione ",dice McMullen.
I Volani non sono una novità,naturalmente.Essi sono stati utilizzati per decenni per immagazzinare energia da motori a vapore,mentre aziende come Vycom già sono installati in gru di cantiere,la potenza si ritiene ogni volta che si abbassa un carico pronta per essere utilizzata nella raccolta successiva.E in questa colonna abbiamo riferito sul loro uso in un auto che ha vinto quest'anno a Le Mans 24 ore.
Sono anche stati sperimentati nel trasporto pubblico,anni in dietro nel 1940 nell'azienda svizzera Oerlikon,introdotta da Gyrobus,mentre si ha istituito sistemi sotterranee e di superficie a New York e Londra.Vari sistemi da almeno 1974 in poi.
Nonostante alcuni successi questa tecnologia non è mai decollato alla grande.A New York l'azienda che fornisce le unità è fallita,mentre precedenti spermentazioni di sistemi di bordo sono state ostacolate dalle inefficienze e il peso delle unità che inibiscono qualsiasi risparmio di energia.Pero questo sta cominciando a cambiare grazie a materiali leggeri come la fibra di carbonio che può essere usato per fare i dischi rotanti.Ad esempio il team di Formula 1 Williams sta sviluppando la sua tecnologia GyroDrive,mentre ci sono prove a bordo su treni e autobus in tutto il mondo da Londra e Tokyo a Colonia.
Ma i sistemi Vycom sono diversi.A differenza di molti sistemi di trasporto esistenti non fanno uso di volani a bordo.Invece i volani sono utilizzati per immagazzinare energia sui binari ad ogni stazione e questo significa che ci sono meno limitazioni sulle dimensioni e il peso del dispositivo perche non deve essere trasportato.
"Si riduce il consumo di energia della stazione,e anche la richiesta di potenza di picco", secondo McMullen.
Il processo a Los Angeles ad esempio raccoglie l'energia generata dalla frenata dei treni che entrano nel Westlake e la stazione MacArthur.Immagnazzinano 2 MW con volani integrati nella stazione elettrica sotterranea esistente. L'accumulatore di energia consiste di 4 moduli,ciascuno contenente un volano ad alta velocita di acciaio e un motore/generatore. Ognuno è di circa 0,9 m per 1,2 m (3 piedi per 4 piedi).
Nel corso del prossimo anno la società spera di collaborare con altre agenzie di trasporto di tutto il mondo ad installare altre dimostrazioni della sua tecnologia.McMullen vede un futuro in cui i volani non solo sono installati in sistemi di trasporto pubblico esistenti, ma progettato in esso fin dall'inizio.
"Quando si costruisce nuovi sistemi si guarda a mettere una sottostazione ogni miglio.Ora è possibile alternare mettendo una sottostazione e un volano,in modo che si può finire avendo un costo ridotto complessivo.Non è necessario far cadere le linee di alimentazione ogni miglio.
"
La modernizazion dei sistemi essistenti probabilmente sarà un affare costoso,cio significa che il primo uso di volani su larga scala sarà in quelle economie emergenti,come la Cina e l'India,dove si trova lo spazio e denaro per costruire sistemi di trasporto nuovi.
Se e quando vengano costruite i passeggeri non possono sapere,o accorgersi che il loro treno è in movimento sulla tecnologia del vapore età.Ma i suoi effetti si vedranno.Oltre al risparmio di denaro per le casse pubbliche i volani hanno un ultimo trucco nella manica, che potrebbe consentire ai treni di correre più velocemente,regolarmente e senza intoppi.
Attualmente le partenze dei treni sono,in parte,gestite dalla loro richieste di potenza.
Treni meno frequenti o distanziati per non mettere cariche inutili sul sistema.Aggiungi un volano e si dispone di una fornitura di energia a basso costo in grado di fornire una spinta quando è più necessario,potenzialmente permettendo più treni di partire contemporaneamente e uscire dalla stazione più rapidamente.
Così in futuro le agghiaccianti ore di punta potranno essere un po 'più sopportabili.E potrebbe essere grazie a una tecnologia che è stato in uso fin dall'età vapore.
..........................................................
2-UNIVERSITA ONLINE:IL MODELLO NUOVA ERA
ANCORA IL MIO MODELLO TEORICO DELLA NUOVA ERA GUIDA QUESTE RIFLESSIONI AL RIGUARDO DELL'EVOLUZIONE DELL'INSEGNAMENTO DALL'ERA INDUSTRIALE A QUELLA DELL'INFORMATICA,DAL FORMATO CLASSICO DI DIFUSSIONE DELL'INFORMAZIONE A QUELLO DEGITALIZZATO DA DIFFONDERE SUL WEB.DI COME LE ISTITUZIONI DI INSEGNAMENTO TRADIZIONALE COME LA SCUOLA AD ESSEMPIO SUBIRANNO IL CAMBIO.
ANCORA UNA VOLTA IL TERZO MONDO POTRA BENEFICIARSI DELLA NUOVAERA,IN QUESTO CASO DELLE UNIVERSITA ONLINE.
(NON BISOGNA SPIEGARE INOLTRE CHE OGGI LA RETE FUNZIONA SUL MOBILE CHE ORMAI PRATTICAMENTE EGEMONIZZA I SUPPORTER DELLE TECNOLOGIE DELLE TELECOMUNICAZIONI.NE CHE LA RETE STESSA,INTERNET,SI HA CONVERTITO IN UN ISTRUMENTO ADEGUATO ALLA VISIONE DEL MONDO DELLA NUOVA ERA)
Can schools survive in the age of the web?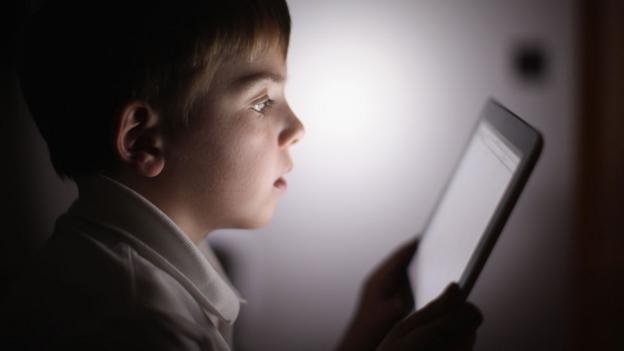 A growing number of online universities are redefining education. But what will that mean for traditional institutions?
If you fancy a top-class education but can't afford the fee or the time, there is now an alternative.
This November, the Bill and Melinda Gates foundation invested a million dollars in edX, the world's largest online learning initiative. Founded by Harvard and MIT, edX boasts a growing number of "massively open online courses" (MOOCs) aimed at bringing virtual versions of world-class higher education to hundreds of thousands of participants. By 2013, it will offer a selection of entirely free online classes from Harvard, MIT, Berkeley and the University of Texas.
A not-for-profit platform, edX is billed as "the future of online education: for anyone, anywhere, anytime". The future, though, is already starting to look crowded. One notable rival is Udacity, another free provider of digital higher education whose existence was inspired by the enrolment of 160,000 students in its founders' online Introduction to Higher Education Course at Stanford. Or you could plump for Coursera, which was launched shortly after Udacity and today boasts close to two million enrolments on courses from 33 leading universities. Other exemplars such as the Khan Academy, meanwhile, have delivered online instruction to tens of millions of willing autodidacts; not to mention the billion views recently chalked up by TED talks.
Online, the global appetite for learning is becoming a powerful force. As the author and digital guru Clay Shirky put it in a widely-debated recent blog post, education is being disrupted by "a new story rearranging people's sense of the possible."
The web itself is old news, as are the brute facts of online information's dominance; we've had Wikipedia for over a decade. What's new is the increasingly trusting eyes we turn towards online media for something more fundamental: the skills, knowledge and instruction required to thrive in the modern world.
"The possibility MOOCs hold out isn't replacement," Shirky observes. Rather, it's that "education can be unbundled." Much like many other fields – from broadcasting and newspapers to games and shopping – technology promises not so much to replace older institutions as to break up the packages they once offered, providing particular parts of them at a scale and cost unmatchable by the old order
'Dirty word'
All of which is certainly a recipe for reform. When it comes to what is actually being unbundled, though, there's something paradoxically conservative about most MOOCs: recorded lectures, online tests, digital documents, and blue chip institutional endorsements.
As the author and technology theorist Ian Bogost argued earlier this year, "if the lecture was such a bad format in the industrial age, why does it suddenly get celebrated once digitized and streamed into a web browser in the information age?"
It's a fair question. A digital lecture is still a lecture; an online test is still a test. Those looking for genuinely new kinds of skill and instruction are unlikely to find them in even the most articulate digital incarnations of a conventional apparatus.
Which isn't to say that they can't be found, of course. Outside of courses and set lectures, for example, educationalists like Sugata Mitra and the One Laptop Per Child organisation have experimented with a more fundamental form of autodidacticism: give people access to technology, and let them get on with it.
Specifically, One Laptop Per Child has focused on some of the world's most disadvantaged learners: illiterate children in rural Ethiopia, who without any previous exposure to writing are given tablet computers pre-loaded with alphabet-training games, cartoons, pictures and books. Early results have been impressive, and have extended well beyond ABCs: within five months, one group had worked out how to hack the operating system.
It's a far cry from simply watching a recorded talk – although its beneficiaries may, one day, be grateful in turn for what online courses offer. What such schemes suggest to me, though, is something more fundamental: that real disruption can only happen if we're able to unbundle education outside of old categories like lectures, tests and essays; and that "education" itself demands rethinking in an age where helping people to help themselves is not so much an aspiration as a fact of the tools we use every day.
As Nicholas Negroponte, the founder and chairman of the One Laptop Per Child foundation, asked in a September article for the MIT Technology Review: "If kids in Ethiopia learn to read without school, what does that say about kids in New York City who do not learn even with school?"
Negroponte's is both a daunting and extraordinarily hopeful question. The world will always have a place for elite educational institutions – with MOOCs embodying both genuine democratisation on their part and an excellent form of advertising. Elsewhere, though, it's harder to sustain the notion that the future will simply be a virtualised version of the past.
For many academic institutions, "unbundling" remains a dirty word; a recipe for lower standards, fragmentation and the abandonment of cherished aspirations. All of which may be true, at least in the short term. In the end, though, it doesn't matter. Education is following information into the ether, and can no more be stuffed back into its box than a television signal.
Change isn't just about technology, of course. Those things that a screen cannot offer – community, tuition, interpersonal dialogue, shared space and time – are only going to feel more precious amid the increasingly rich educational pickings online. Above all, though, it's having access to a screen in the first place that counts. Achieve that, and you can build from scratch – or rebuild – whatever local structures will best support a community of education and aspiration. Some may resemble, or develop from, current institutions. Many won't, and shouldn't, not least because much of what constitutes an institution in the first place is expressly designed to resist reform.
For those who don't realise this – and soon – the future of education is likely to prove an uncomfortable place
Do you agree with Tom? If you would like to comment on this article or anything else you have seen on Future, head over to ourFacebook page or message us on Twitter.
...........................................
3-INSEGNAMENTO ONLINE,SCUOLA E IL MOBILE IN AFRICA
POTREBBE DIRSI CHE L'USO DEL MOBILE PER L'EDUCAZIONE IN AFRICA E' L'ESSEMPIO CONCRETO DI QUANTO DETTO SOPRA AL RIGUARDO DELL'EVOLUZIONE DELL'INSEGNAMENTO NELL'ERA DELL'INFORMATICA.IN QUESTO CASO L'ISTRUZIONE DEL CONTINETE DIPENDERA UN GRAN PARTE DEL TELEFONO MOBILE,LA "TECNOLOGIA NUOVA ERA" PER DEFINIZIONE.L'ALTRA PARTE SARA IN COMBINAZIONE CON L'INSEGNAMENTO SCOLASTICO TRADIZIONALE.
Matter of Life & Tech
| 24 August 2012
The future of education in Africa is mobile
Over the coming months, A Matter of Life and Tech will feature a range of voices from people building Africa's tech future. This week, United Nation's mobile learning specialist Steve Vosloo argues phones could be the future of education on the continent.
Education systems are under stress.
It is a problem felt in many parts of the world, but in Africa, the strain is even more acute.
In sub-Saharan Africa, 10m children drop out of primary school every year. Even those fortunate enough to complete primary school often leave with literacy and numeracy skills far below expected levels.
In addition, there is a major shortage of trained and motivated teachers. It is estimated that to ensure that every child has access to quality education by 2015, sub-Saharan Africa will need to recruit 350,000 new teachers every year. It seems increasingly unlikely that this will happen.
Throw in one of the highest concentrations of illiterate adults in the world, and you begin to understand the scale of the problem.
In the last decade many African countries have, against these significant odds, made solid progress in improving their education levels. However, the challenges are often too large. The "usual" tried and tested methods of delivering education are not enough.
Yet there is a potential solution.
While education struggles to cope, mobile communication has grown exponentially. Africa is today the fastest growing and second largest mobile phone market in the world. While in some countries – including Botswana, Gabon and Namibia – there are more mobile subscriptions than inhabitants, Africa still has the lowest mobile penetration of any market. There is plenty more growth to come. Over 620 million mobile subscriptions mean that for the first time in the history of the continent, its people are connected.
These connections offer an opportunity for education. Already, we are starting to see the beginnings of change. An increasing number of initiatives – some large-scale, some small – are using mobile technologies to distribute educational materials, support reading, and enable peer-to-peer learning and remote tutoring through social networking services. Mobiles are streamlining education administration and improving communication between schools, teachers and parents. The list goes on. Mobile learning, either alone or in combination with existing education approaches, is supporting and extending education in ways not possible before.
Numbers game
For millions of Africans, much of their daily reading and writing happens on mobile phones in the form of SMS and instant message (IM) chats. Mobiles are also increasingly being used to access long-form reading material – not only 160 character text bites. For example, projects such as Yoza Cellphone Stories, which offers downloads of stories and novels, has shown impressive uptake amongst young African readers who enjoy mobile novels or 'm-novels'. On Yoza, users not only read stories but comment and vote on them. In its first 18 months, Yoza had 470,000 complete reads of its stories and poems, as well as 47,000 user comments.
Since 2010, the non-profit organization Worldreader has provided school children in a number of developing countries with access to digital books through donated Kindle e-readers. Recently, it has begun to publish the books via a mobile phone-based e-reader. The Worldreader app and its library of stories is already on 3.9 million handsets, with active readers in Nigeria, Ethiopia and Ghana, to name a few.
In many countries, mobiles are the only channel for effectively distributing reading material, given the high cost of books and their distribution, especially to rural areas. Reading on a mobile device is different to reading in print. Mobile devices offer interactivity, the ability for readers to comment on content, the ability to connect with other readers and to publicly ask questions and receive support. Mobile devices can be used to deliver appropriate and personalized content, in ways that print books cannot. Of course, print books have their strengths – such as not having batteries that need to be recharged. A complementary approach that draws on the strengths of each – print and mobile books – is ideal.
Social networking sites, accessed primarily or only via mobile devices by most Africans, are also on the rise and offer another opportunity. Already they are being used by teachers and learners to share resources and provide support in open discussions. For communities that are geographically dispersed and cannot afford to meet in person, the support from such virtual communities is invaluable.
MXit is Africa's largest homegrown mobile social network. With over 50 million users, the South Africa-founded service not only allows its mostly young users to stay in touch by text chatting, it also facilitates live tutoring on maths homework. Dr Maths on MXit has helped 30,000 school-aged children work through maths problems by connecting them with maths tutors for live chat sessions. The service is effective for two reasons: it is cheap – the actual service is free but users pay a minimal data charge to their mobile providers – and it operates in the evenings, when learners need help with homework. For many children in South Africa, this is the most qualified tutor that they will have access to.
Of course, it is not possible to have a one size fits all approach. The mobile landscape in Africa is spread unevenly across 56 countries: in some places there is good infrastructure and access to mobile data, in others access is spotty and limited to basic services. To make a real impact mobile learning, initiatives must – and do in Africa – cater to the full range of technology contexts. An example is Nokia Life, an information service with over 70 million subscribers in India, China, Indonesia and Nigeria. Popular information channels in Nigeria deliver preparation tips for middle and high school exams, health education aimed at families and English language learning. The service uses SMS, meaning it does not need mobile data coverage that is not as widely implemented in many places.
But it is not just about the services. If mobile learning is to have a real impact, we need to also rethink what we mean by education, schooling and what skills it delivers.
Recently, a United Nations task team led by UNESCO produced a think piece on education and skills beyond 2015. The piece predicts there will be a shift away from teaching in a classroom-centred paradigm of education to an increased focus on learning, which happens informally throughout the day. A core feature of mobiles is that they support 'anywhere, anytime' learning. Because they are personal and always at hand, they are perfectly suited to support informal and contextual learning.
The report also predicts that there will be an increased blurring of the boundaries between learning, working and living. Mobiles already support skills development in a range of fields including agriculture and healthcare, and provide paying job opportunities for mobile-based 'microwork'.
In addition to education basics such as literacy and numeracy, the reports says, there will be a need for digital and information literacy, as well as critical thinking and online communication skills. With the guidance of teachers, mobiles provide a medium for developing these skills for millions of Africans who go online 'mobile first' or even 'mobile-only'.
On a continent where education change – what should be taught, how it should be delivered and assessed, and where learning happens – is inevitable, and mobiles are more affordably and effectively networking people to each other and information than ever before, the combined promise is bigger than the sum of the parts. Mobile learning is here to stay and will only influence and enable learning more and more.
Do you agree with Steve?
If you would like to comment on this article or anything else you have seen on Future, head over to our Facebook page or message us on Twitter.
Steve Vosloo is a mobile learning specialist with the United Nations Educational, Scientific and Cultural Organization (UNESCO) in Paris. He founded the Yoza Cellphone Stories project in 2009. Read his blog or follow him on Twitter at @stevevosloo
Picture used under creative commons from mLearning Africa.
PD:LAVORI IN CORSO